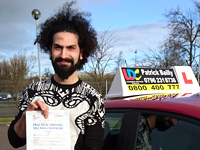 Alizera Yousefi
Passed
Patrick is a reliable, kind, great Driving Instructor and always on time. Please go through the LD system workbook/DVDs, even if you know how to drive, they are very helpful.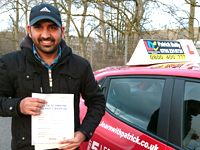 Kuldeep Singh
Passed
Patrick is a very friendly, easy going and polite Driving Instructor. He is a good teacher who explained to me in a very good way, very professional and equally punctual.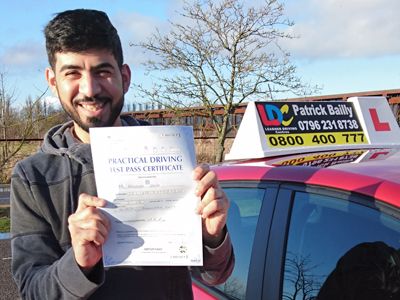 Abdallah Salih
1st time
First of all, when I rate 5 stars it is too little. Patrick is number one Driving Instructor and I recommend him highly. I passed my driving test first time because he kept telling me and explained in details my mistakes until I correct it. Thank you very much Patrick for everything you have taught me. I only had the LDC Driving Skills Workbook but it helped me a lot to prepare for the next lesson. I also watched the LDC Youtube Channel to help me with my manoeuvres and general driving.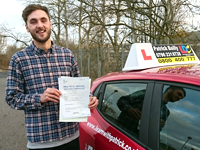 Lewis Wing
Passed 1st time
I really enjoyed working with Patrick. I always felt relax and Patrick made me feel safe at all times. Also he believed in me, that gave me the confidence to go for my driving test, which I passed first time.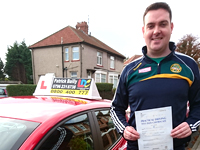 Michael Hynes
Passed 1st time
Patrick is an excellent Instructor, very patient, made me feel relaxed throughout my lessons. He gave clear instructions and made me feel safe and confident on the road. Patrick has a good sense of humour and made every lesson enjoyable. The LD System Workbook/DVDs were very helpful as well as the online theory test resources.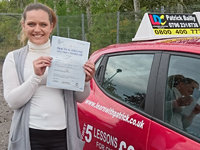 Leanne Croucher
Passed 1st time
I couldn't have passed without Patrick. Failed 5 times with another Instructor! Passed first go with Patrick!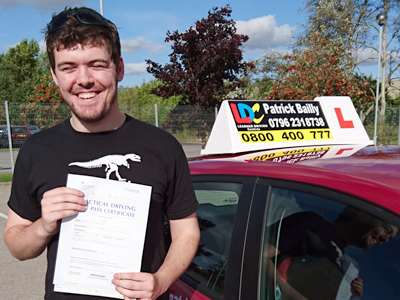 David Hey
Passed
Patrick is patient and supportive, a very skilled tutor who listens and adapts his methods to best support the students needs. Unfailingly jolly a pleasure to be taught by. The LD Workbook clearly written and easy to understand.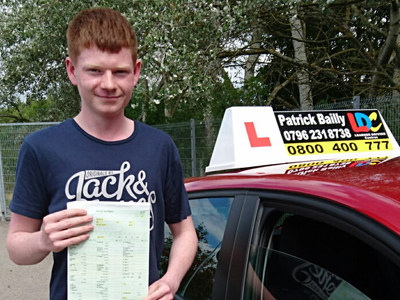 Kyran Stamsmore
Patrick is a nice and patient instructor, better than my last instructor who didn't even teach me the basic's. The LD Workbooks and Dvd's are great they helped me refresh my memory for the next lesson while I was not driving.