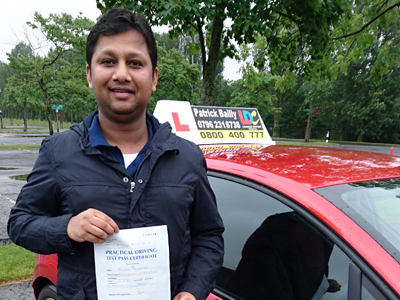 Jayanta Mukherjee
Passed
One of the best Instructor/Teacher I have ever had (and I have had many). Patrick is patient and always looking for solutions for problems which may arise during a lesson. He is thorough with the Theory. Overall excellent experience. The LD system workbook and LDC YouTube Channel are very good and useful.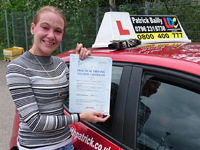 Charlene Dean
passed 1st time
Patrick is a great person and Instructor who helped me a lot and does a fantastic job. Thank you so much. I would highly recommend him. The LDC Driving skills workbook really helped me as well as the YouTube Channel.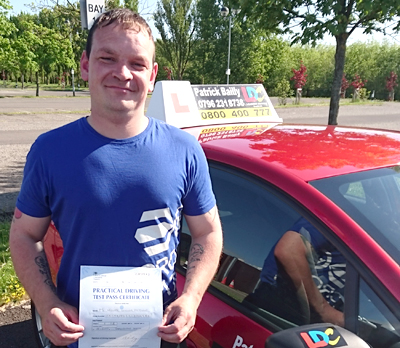 Michael Pritchard
passed 1st time
Patrick is an amazing Instructor, he made me confident in my driving, he is a kind and punctual person who really wants the best for his students, without him I wouldn't have passed my driving test first time. I just want to thanks Patrick for the commitment, love and respect he gave to me from his home visit to this day. The encouragement and support you have shown throughout my journey gave me the confidence I needed to succeed. As a father of 5 the difference driving has made to my family in just a few weeks is amazing, the adventures we have had is just the beginning. Never in a million years did I think I would pass first time. I would highly recommend Patrick to anyone wanting to learn to drive. The LDC Driving Skills System was the reason I chose LDC, having previously done a few lessons with a different company with whom I had not had a great experience. I wanted something where I could see my progress and the Workbook helped with that. I also used the YouTube channel, as recommended by Patrick, and as a person with learning difficulties this definitely helped me for what I needed to do in preparation for my lessons, but having the right Instructor is the key to success. Thank you Patrick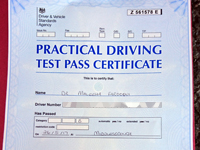 Dr Maleeha Farooqui
passed 1st time
Patrick is a really nice Instructor who explains everything clearly, remains calm, ready to accommodate your schedule and build up your confidence. The LDC Driving Skills Workbook is a very effective learning tool and is a must read before the test. The illustrations and diagrams help a lot especially for the roundabouts and various road signs.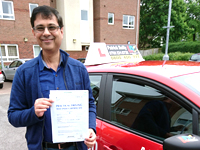 Dr Adil Hassan
passed 1st time
Patrick is thorough, detailed, motivating and considerate. The LD Driving Skills workbook was good for preparation but it could add some videos related to the specific driving centre and LDC YouTube channel is good.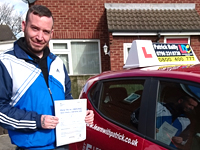 Gary Sudron
Passed
Patrick is very patient and will tell you when/or if you make a mistake in a very nice manner, and is also very good at explaining the situation. I would recommend Patrick to anybody who wants to learn and pass as his way of teaching is second to none, and he is an extremely pleasant and nice tutor. I think that the DVD-ROM for the theory test and hazards perception test brought me along really quickly and the pictures in the LDC Driving Skills workbook helped me to support the explanation.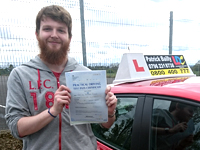 Samuel Rawson
Passed 1st time
Patrick was a fantastic Instructor, very helpful and friendly. He explained everything thoroughly and in great details and had no problem if anything needed re-explaining.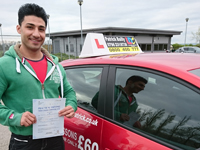 Mojtaba Omidi-Abadshapoori
Passed 1st time
Patrick is a very good Instructor who is so patient and kind, I wish him all the best. The LD Driving Skills workbook was helpful and assisted me in finding keywords for the lessons.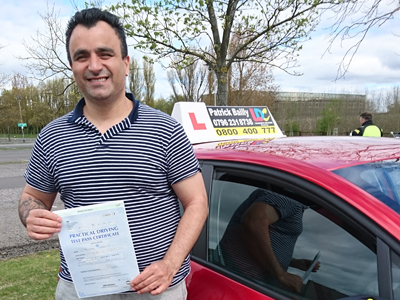 Kasrah Shamaye
Passed
Patrick is very reliable and always on time. He explains everything very well, no matter how often I make mistakes, he is very patient and listens to you. His car is always in good order and clean, a pleasure to drive. Patrick has boosted my confidence in driving very difficult and busy roundabouts and other difficult junctions. Patrick had been recommended to me by a friend and would highly recommend him to anyone who wishes to be a good and safe driver. The LDC Driving Skills Workbook was extremely useful for my lesson preparation as well as the LDC YouTube channel.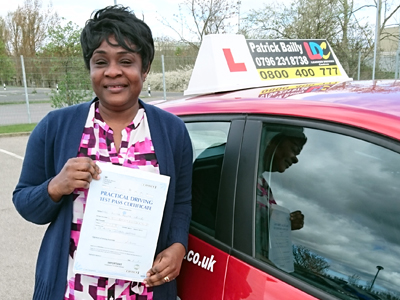 Anita Obuobi
passed 1st time
Patrick was very patient with me all the time. All the routes we used were familiar to me by test day. Patrick taught me all the manoeuvres and the way he taught me was very useful. He also perfected my lane discipline. My main problem was big busy roundabouts but Patrick helped me to alleviate all my fears. I recommend anyone who wants to drive to contact Patrick because he is very good. The LDC Driving skills workbook was very useful as well as the YouTube channel.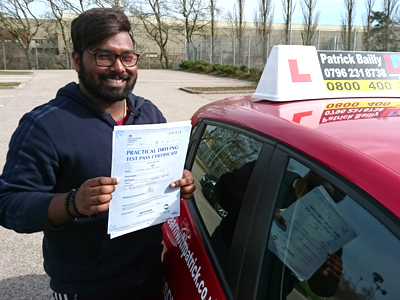 Jatheesan Anand
passed 1st time
Patrick is an excellent Instructor who can make you drive perfectly in short period of time. He is very helpful with his guidelines, especially approaching roundabouts which was my major problem. He also picked up and improve my hesitation/speed. The LDC YouTube Channel is helpful and easy to learn from within 10 to 20 minutes.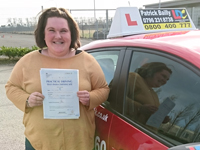 Lucinda Law
Passed
Patrick was lovely and would highly recommend him to anyone, I very much enjoyed my lessons. The LD system workbook and DVDs helped me a lot and are a good idea.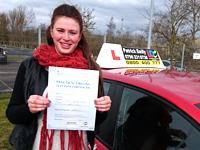 Rebecca Waite
passed 1st time
Patrick is very patient, calm and has a lot of knowledge. The LD Driving Skill workbook was helpful.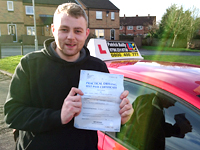 Jordan Davies-Rockliffe
Passed
Patrick is a really nice and genuine guy and a really good instructor. I'm very pleased I chose Patrick and equally glad he taught me. The LD System workbook and DVDs were very good and helpful.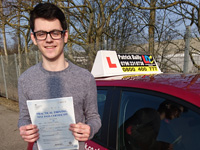 Jack Barker
Passed
Patrick is always very encouraging, supportive and pushing me beyond my comfort zone. The lessons were broken up nicely so that they didn't become boring. I preferred the LDC Driving Skills Workbook over the DVDs but would have liked more details for the manoeuvres.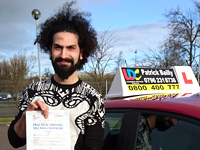 Alizera Yousefi
Passed
Patrick is a reliable, kind, great Driving Instructor and always on time. Please go through the LD system workbook/DVDs, even if you know how to drive, they are very helpful.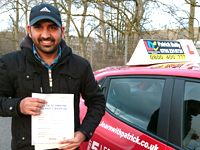 Kuldeep Singh
Passed
Patrick is a very friendly, easy going and polite Driving Instructor. He is a good teacher who explained to me in a very good way, very professional and equally punctual.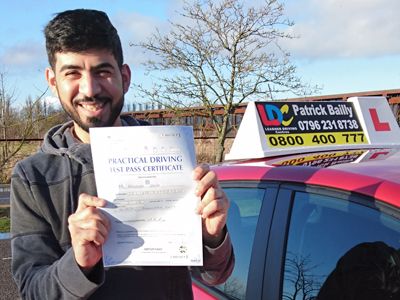 Abdallah Salih
1st time
First of all, when I rate 5 stars it is too little. Patrick is number one Driving Instructor and I recommend him highly. I passed my driving test first time because he kept telling me and explained in details my mistakes until I correct it. Thank you very much Patrick for everything you have taught me. I only had the LDC Driving Skills Workbook but it helped me a lot to prepare for the next lesson. I also watched the LDC Youtube Channel to help me with my manoeuvres and general driving.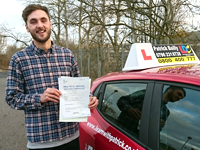 Lewis Wing
Passed 1st time
I really enjoyed working with Patrick. I always felt relax and Patrick made me feel safe at all times. Also he believed in me, that gave me the confidence to go for my driving test, which I passed first time.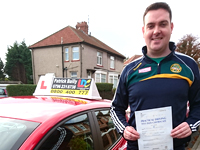 Michael Hynes
Passed 1st time
Patrick is an excellent Instructor, very patient, made me feel relaxed throughout my lessons. He gave clear instructions and made me feel safe and confident on the road. Patrick has a good sense of humour and made every lesson enjoyable. The LD System Workbook/DVDs were very helpful as well as the online theory test resources.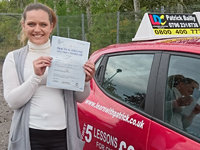 Leanne Croucher
Passed 1st time
I couldn't have passed without Patrick. Failed 5 times with another Instructor! Passed first go with Patrick!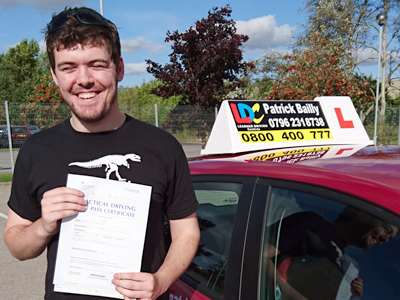 David Hey
Passed
Patrick is patient and supportive, a very skilled tutor who listens and adapts his methods to best support the students needs. Unfailingly jolly a pleasure to be taught by. The LD Workbook clearly written and easy to understand.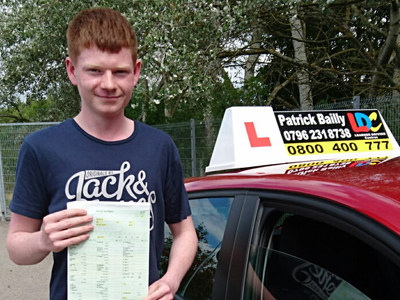 Kyran Stamsmore
Patrick is a nice and patient instructor, better than my last instructor who didn't even teach me the basic's. The LD Workbooks and Dvd's are great they helped me refresh my memory for the next lesson while I was not driving.